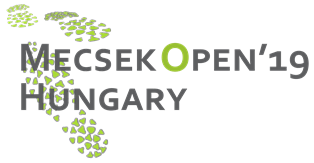 I N V I T A T I O N
Mecsek Open'19 Hungary
19-21 April 2019
Date and location: 19-21 April 2019 Hungary Pécs, Mecsek Region
Form of the race
International, 3-day individual event, with combined results. The races are sorting competitons for the Hungarian teams with categories M/W 16A, 18A, 20E, 21E.
Stage 1: Short Pécs, Zsolnay Quarter
Stage 2: Middle Orfű, Rácz Tanya
Stage 3: Long Orfű, Rácz Tanya
Organizing Committee
Pécsi Vörös Meteor Sportkör Tájékozódási Futó Szakosztály
Director: Gyula Kóger
Deputy-chairman: Gábor Pillmann
Secretary: Sándor Ambrus
Course planners / Controllers
Day 1: János Kelemen / Gábor Kiss
Day 2: Zoltán Dénes / Mátyás Paskuj
Day 3: Ferenc Viniczai / Ferenc Fehér
Event Centre
Stage 1: Pécs, Zsolnay Quarter
Stage 2,3: Orfű, Rácz Tanya
Terrain:
Stage 1: Short. The area of Pécs Zsolnay Cultural Quarter and the neighbouring city quarter with pathways and parks, streets with minimal traffic, occasionally with significant level differences.
Stage 2,3: The Western forests of Mecsek, a karstic area rich in depressions, deep valleys and path network. Runnability and visibility are good.
Maps
Pécs: 1:2.500, 1.3.000, 1:4.000/2.5m, Mapped 2018-2019
Orfű: 1:7.500/5m, 1:10.000/5m, 1:15.000/5m Updated 2019
Categories
W/M 10D, 10DC (taped, children with adults), 12C, 14B, 16A, 15-18C, 18A, 20E, 21E, 21B, 21Bshort, 21C, 35B, 35Bshort, 40B, 45B, 50B, 55B, 60B, 65B, 70B, M75B, M80B, OA (open for advanced), OB (open for beginners)
Categories may be combined in case of less than 5 registered competitors.
Entry:


email: This email address is being protected from spambots. You need JavaScript enabled to view it.
Programme
| | | | |
| --- | --- | --- | --- |
| Date | Location | GPS coordinates | Distance |
| 19 April Friday, first start14:00 pm | Pécs, Zsolnay Cultural Quarter | | Short |
| 20 April Saturday, first start 11:00 am | Orfű (Rácz Tanya) | | Middle |
| 21 April Sunday, first start 9:00 am | Orfű (Rácz-Tanya) | | Long |
Entry deadlines and fees
Daily

3 days

Categories

15 February

9 April

15 February

9 April

M/W 10-18, M/W65-

12 EUR

14 EUR

36 EUR

41 EUR

Others

14 EUR

16 EUR

41 EUR

46 EUR

Open

6 EUR

8 EUR

15 EUR

20 EUR
Entry fee payment
Entries to be paid to our account:
IBAN:HU86 5080 0111 1521 9936 0000 0000
SWIFT: TAKBHUHB
Bank: Déltakarék 7622 Pécs, Bajcsy-Zsilinszky út 7.
Entries are valid only after fees have been received to our bank account. The reduced fees are requested arrive to bank account until 28. February.
Accommodation
Student hostels (2500 HUF/person/night), hard floor gyms (1000HUF/person/night) + tourist tax.
Terrain description
A real taste of orienteering, typical variation of the karstic terrains with large depressions, dolinas, rich in roadnetwork. Runnability and visibility is excellent in most parts of the competition area though there are some prints of forestry work some days. Additional corrected parts will be used on WRE. Altitude above sea level is 200-400m.
Punching system
We use SportIdent electronic punching system. Please give your name, category, club, and SI card number when registering. Renting fee: 2 EUR / stage
Finish areas
Can be reached from the event centre.
Prize
Medal for for the first three winners in all
categories on the third day with an additional prize.
Other information
Nature reserve area. Keep it clean. Go Green.
Participation on the event is on your own risk.
WEB Page